Seriously.
He's raping our twitter with his tweets, our mobile tweets and everything are clogged by this boy.
Wtf.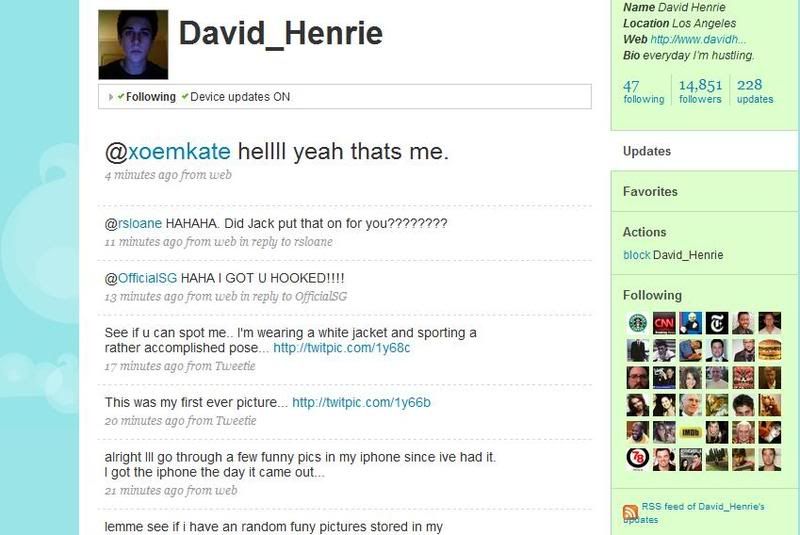 Teresa: he needs to stop, my phone is feeling violated. oh he just tweeted again! damn him
EDIT: he has now dragged many celebrity friends into twitter. dear god make it stop please. pretty please.
Becca: Agreed. But he's hot. So forgiven. However, I am not OK that he now has Selena Tweeting.